Design West
Book Outcome
Level 9 Course
Design West is a two week international summer design school located in Letterfrack, Connemara. I was accepted to participate in it's inaugural year this summer. During my time there, I was inspired by the location and it's history. I produced various pieces of work in response to research based around the impact of anglicisation. Anglicisation took the meaning out of the Irish language.
I created a book using a piece of text written about the English colonising Ireland. Throughout the book, the letters spelling Ireland are gradually taken away from the text, resulting in the meaning being lost.
The expressive type throughout the book is disruptive and agitated, while also commenting on the 'watering down' effect anglicisation had on the culture and heritage of Ireland.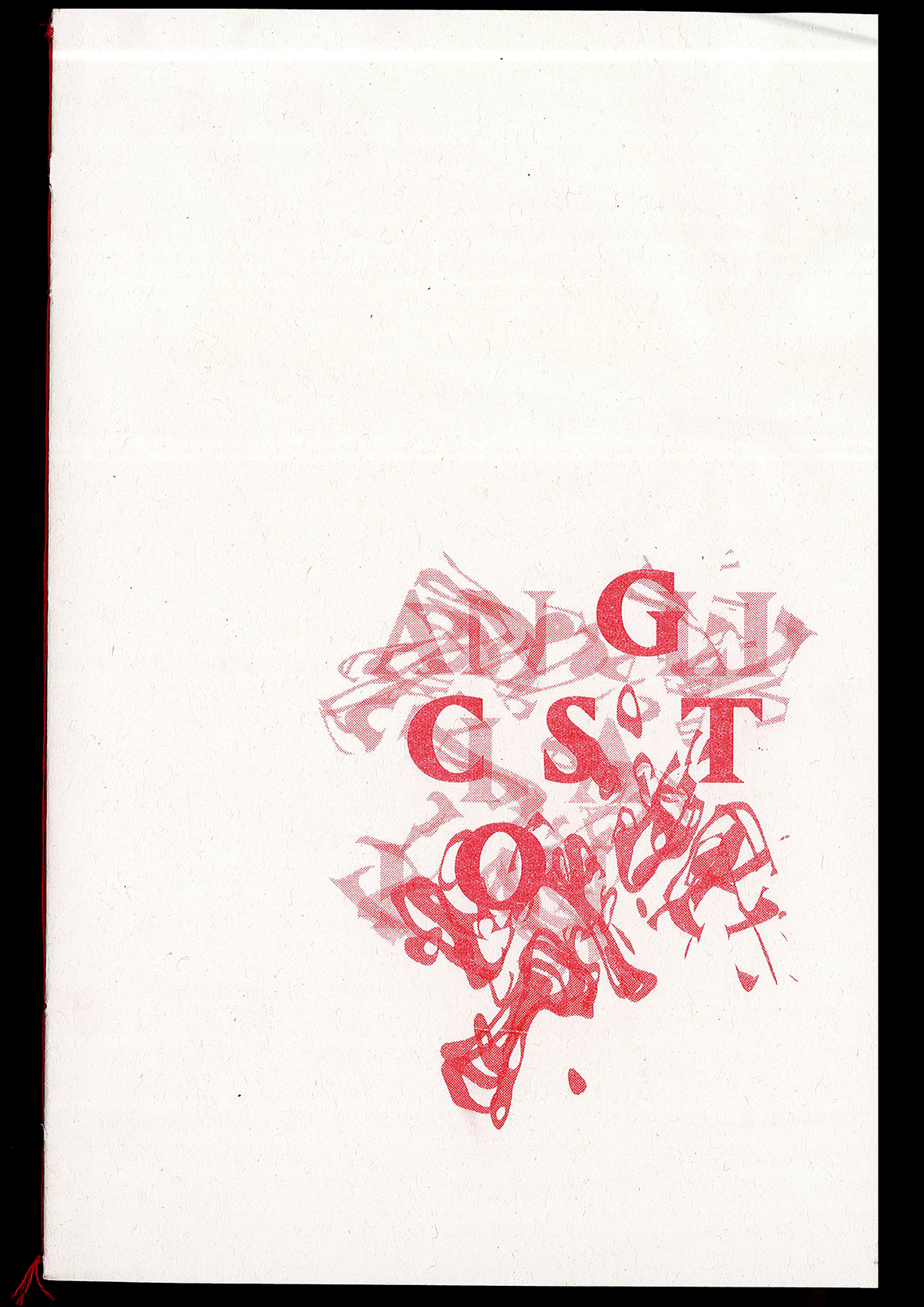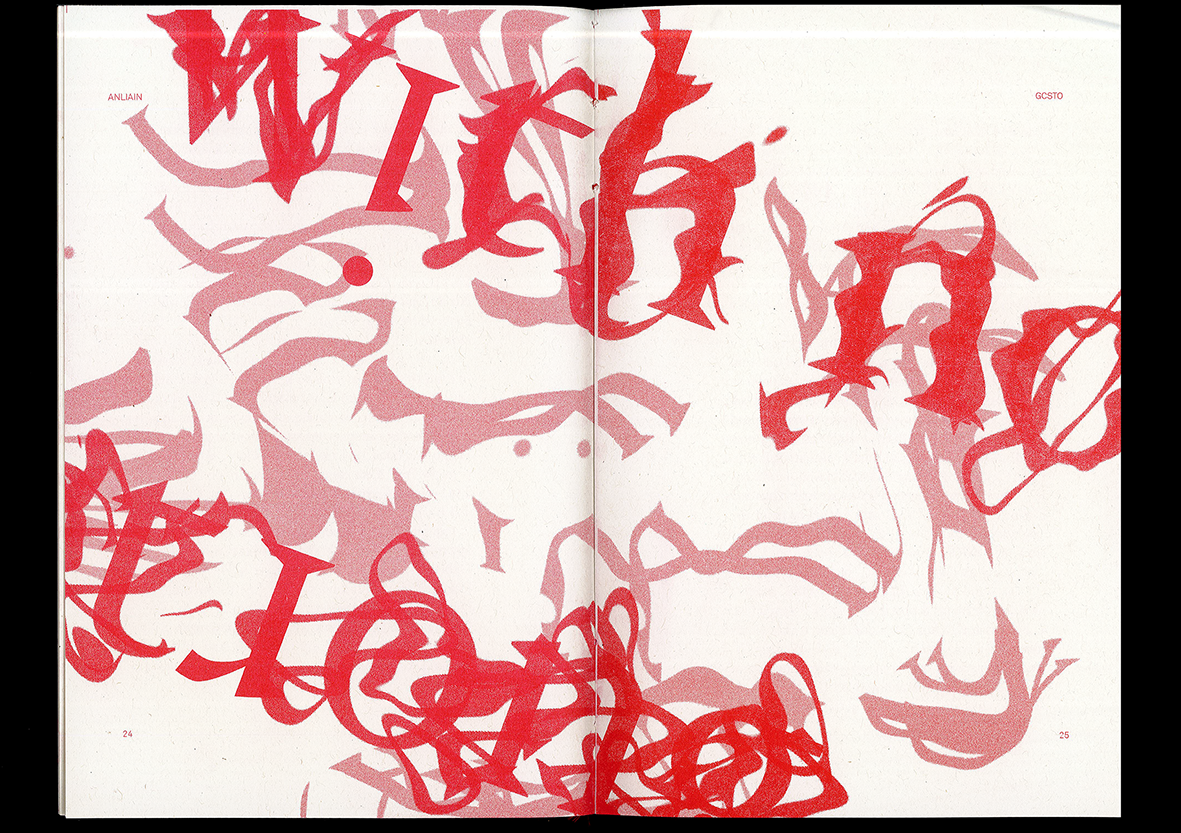 ---
Annie Moriarty 2019 — Dublin, Ireland